Fine People
---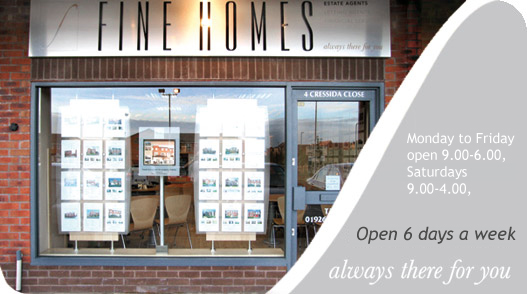 Fine people deserve FINE HOMES.
Fine Homes has been at the heart of Leamington Spa and Warwick since 2001, serving the community and providing the most professional estate agency service in the area.
Having been established for such a length of time our dedication to the region means we have gained a vast depth of expert understanding and a reputation for trust and confidence with all the clients we have worked with.
At Fine Homes we appreciate buying, selling or renting you home means a great deal to you. After all, it is one of the biggest decisions you will make in your life. That is why we strive to give you a friendly yet expert service throughout the process.
After a property comes under our instruction we believe the key factors in ensuring a swift and successful outcome are a fair and realistic asking price, effective and innovative marketing and maintaining a high level of service throughout. Potential buyers like to know what the area is like to live in, as well as the home, hence our unrivalled local knowledge. We believe we get these ingredients right and it is why we continue to win instructions from our competitors.
As well as all the traditional estate agency services Fine Homes also utilises innovative, forward thinking marketing techniques to achieve sales, such as a state-of-the-art website and smartphone apps.
Director of Fine Homes Antony Beltrán says, "Putting your home on the market should be an exciting time. You're closing an old chapter and opening a new one. And as with a book, captivating our clients right at the start is vital. Fine Homes is an independent, self driven and focused business meaning we can quickly adapt within the market place.
"We are also part of The Guild of Property Professionals, a network of over 800 like-minded independent estate agencies all striving to be the very best in their own area. The power of this network makes us lager than any corporate in the UK and the ideal choice for anyone looking for the very best estate agents."
Fine Homes. Always there for you.